FAQs
Display the name and reason for signing on the PDF
Is it possible to include the name and reason for signing in the signature image which is captured on the PDF?
Answer
If you have version 4.4 or later of sign pro please press the gear wheel at the top right of the sign pro PDF main window to go to Settings.
Under "Signature settings" enable the option to display signature information in the signature field as shown below.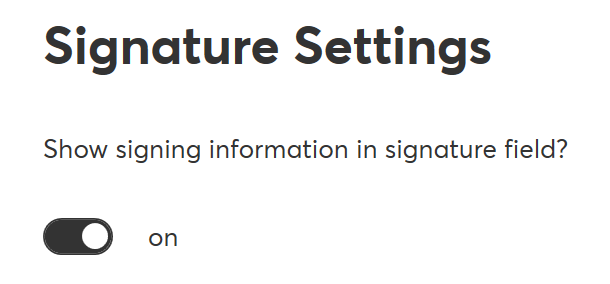 If you have an older version the latest release can be downloaded here:
https://www.wacom.com/for-business/products/sign-pro-pdf-app